531 West 24th Street
New York, NY 10011
212 206 9100

Also at:
Luhring Augustine Bushwick
25 Knickerbocker Avenue
Brooklyn, NY 11237
718 386 2746

Luhring Augustine Tribeca
17 White Street
New York, NY 10013

The gallery was founded in 1985 by co-owners Lawrence R. Luhring and Roland J. Augustine. Its principal focus is the representation of an international group of contemporary artists whose diverse practices include painting, drawing, sculpture, video, photography, and performance.
Each artist of the gallery has exhibited widely in museum and gallery contexts and has been regularly included in international exhibitions such as the Venice Biennale, The Carnegie International, and Documenta. The exhibition program is best characterized by its adherence to a rigorous curatorial model that has incorporated critical monographic exhibitions such as Marcel Duchamp (1987), Gerhard Richter (1995), Donald Judd (1999), Martin Kippenberger (2005), and Michelangelo Pistoletto (2013) which have served as historical antecedents for the contemporary program of the gallery.
Artists Represented:
Janine Antoni
Charles Atlas
Janet Cardiff and George Bures Miller
Larry Clark
Lygia Clark
Jeff Elrod

Tom Friedman
Christina Forrer
Roger Hiorns
Sanya Kantarovsky
Ragnar Kjartansson
Simone Leigh
Glenn Ligon
Jeremy Moon
Jason Moran
Yasumasa Morimura
Reinhard Mucha
Michelangelo Pistoletto
Pipilotti Rist
Philip Taaffe
Oscar Tuazon
Tunga
Guido van der Werve
Rachel Whiteread
Steve Wolfe
Christopher Wool
Zarina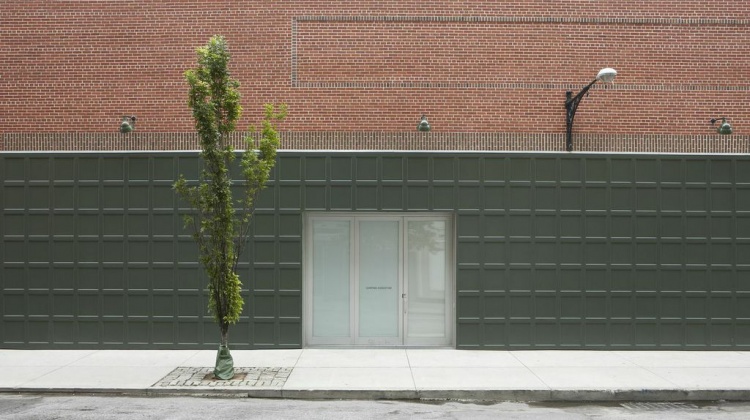 Past Exhibitions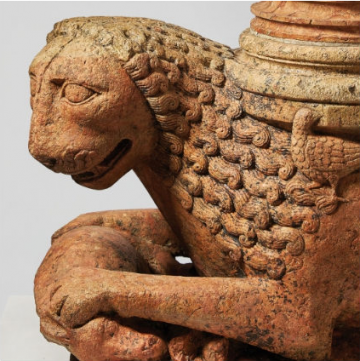 Gothic Spirit: Medieval Art from Europe
531 West 24th Street
New York, NY 10011

January 25, 2020 - March 7, 2020
Luhring Augustine is pleased to partner with London-based gallery Sam Fogg to present for the first time in a contemporary context roughly thirty masterpieces that are among the finest Medieval art to be found in private hands.
Ritsue Mishima
Lumina
531 West 24th Street
New York, NY 10011

September 13, 2019 - October 26, 2019
garcía, Raina, Shore, Tossin
531 West 24th Street
New York, NY 10011

June 28, 2019 - August 16, 2019
Sanya Kantarovsky
On Them
531 West 24th Street
New York, NY 10011

April 27, 2019 - June 15, 2019
Christina Forrer
531 West 24th Street
New York, NY 10011

March 2, 2019 - April 13, 2019
Prints and Editions
531 West 24th Street
New York, NY 10011

January 25, 2019 - February 23, 2019
Zarina
531 West 24th Street
New York, NY 10011

October 27, 2018 - January 19, 2019
Simone Leigh
531 West 24th Street
New York, NY 10011

September 8, 2018 - October 24, 2018
Phillip King
Color Space Place
531 West 24th Street
New York, NY 10011

June 29, 2018 - August 10, 2018
Oscar Tuazon
531 West 24th Street
New York, NY 10011

April 28, 2018 - June 16, 2018
Sculpture
531 West 24th Street
New York, NY 10011

March 23, 2018 - April 14, 2018
Mike Kelly
Singles' Mixer
25 Knickerbocker Avenue
Brooklyn, NY 11237

November 4, 2017 - January 28, 2018
Daido Moriyama
Tokyo Color
25 Knickerbocker Avenue
Brooklyn, NY 11237

September 9, 2017 - October 22, 2017
Larry Clark
White Trash
25 Knickerbocker Avenue
Brooklyn, NY 11237

May 5, 2017 - June 18, 2017
Jeremy Moon
25 Knickerbocker Avenue
Brooklyn, NY 11237

January 13, 2017 - April 16, 2017
Ragnar Kjartansson
World Light
25 Knickerbocker Avenue
Brooklyn, NY 11237

November 5, 2016 - December 23, 2016
Jeff Elrod
This Brutal World
25 Knickerbocker Avenue
Brooklyn, NY 11237

September 9, 2016 - October 23, 2016
Jason Moran
STAGED
25 Knickerbocker Avenue
Brooklyn, NY 11237

April 29, 2016 - July 29, 2016
Glenn Ligon
We Need To Wake Up Cause That's What Time It Is
25 Knickerbocker Avenue
Brooklyn, NY 11237

January 16, 2016 - April 17, 2016