15 East 71st Street, Suite 2B
New York, NY 10021
212 288 2558
20th Century and Selected Contemporary American Art
Artists Represented:
Gifford Beal
Dorothy Dehner
Catherine Drabkin
William Glackens
John Heliker
William Kienbusch
John Sloan
Lee Walton
Works Available By:
George Ault
Thomas Anshutz
Peggy Bacon
Romare Bearden
George Wesley Bellows
Thomas Hart Benton
Oscar Bluemner
Ilya Bolotowsky
Byron Browne
Charles E. Burchfield
Ralston Crawford
Arthur B. Davies
Stuart Davis
Charles Demuth
Edwin Dickinson
Preston Dickinson
Burgoyne Diller
Arthur Dove
Guy Pène du Bois
Albert Gallatin
Balcomb Greene
Robert Gwathmey
Marsden Hartley
Charles Hawthorne
Robert Henri
Carl Holty
Edward Hopper
Gwen John
Paul Kelpe
Rockwell Kent
John Koch
Walt Kuhn
Robert Kulicke
Yasuo Kuniyoshi
Gaston Lachaise
John La Farge
Robert Laurent
Jacob Lawrence
Ernest Lawson
Blanche Lazzell
Doris Lee
George Luks
John Marin
Reginald Marsh
Jan Matulka
Alfred Maurer
George L.K. Morris
Hilda Morris
Walter Murch
Ethel Myers
Jerome Myers
Elie Nadelman
Georgia O'Keeffe
Irene Rice Pereira
Charles Prendergast
Maurice Prendergast
George Rickey
Theodore Robinson
Anne Ryan
Karl Schrag
Charles Green Shaw
Charles Sheeler
Everett Shinn
Esphyr Slobodkina
Niles Spencer
Theodoros Stamos
Joseph Stella
John Storrs
Vaclav Vytlacil
Abraham Walkowitz
Max Weber
John von Wicht
Marguerite Zorach
William Zorach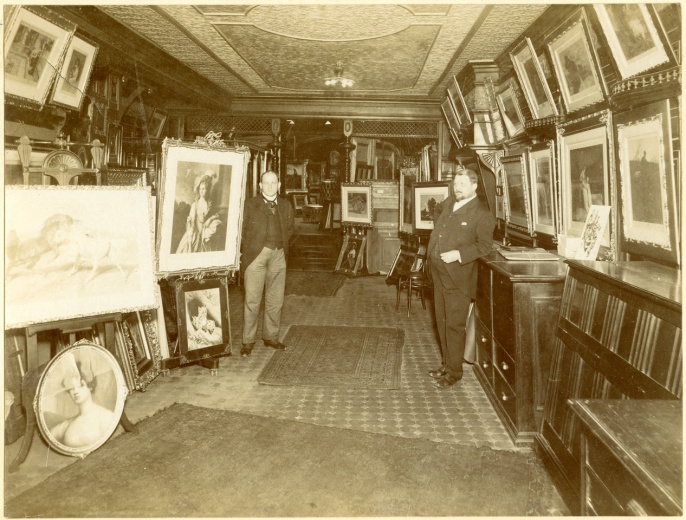 Past Exhibitions
A Chair is a Very Difficult Object
15 East 71st Street, Suite 2B
New York, NY 10021

April 3, 2019 - May 24, 2019
"A Chair is a very difficult object. A skyscraper is almost easier. That is why Chippendale is famous." These words by the architect Ludwig Mies van der Rohe form a theme for Kraushaar Galleries' first spring exhibition. We will present a selection of paintings and works on paper which include a chair as a primary or supporting element. During the first decades of the 20th century studio scenes frequently included a chair as a subject in a room, like Gifford Beal's formal portrait of Harrison Cady's Studio, or as a support for a subject, as in John Sloan's Kathleen Resting or William Glackens' The Breakfast Porch. As Modernist theories influenced American art, the chair took on architectural qualities as apparent in the two portraits of Bea Ault, a painting by Marguerite Zorach and a drawing by George Ault. Ruth Asawa and Elmer Bischoff straddle a line between painterly representation and elements of abstraction while Jack Tworkov pushes the chair to complete abstraction. The exhibition can be viewed from the antique copies of Chippendale chairs that have been a part of the Galleries exhibition space for about 100 years.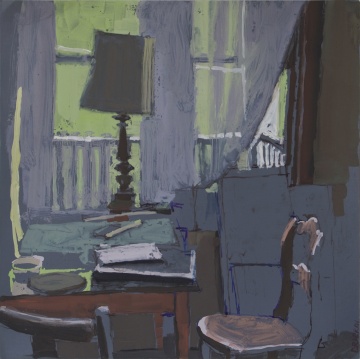 Catherine Drabkin
Interior Truth
15 East 71st Street, Suite 2B
New York, NY 10021

March 28, 2019 - April 30, 2019
Kraushaar Galleries is pleased to present Interior Truth, a selection of small-scale paintings by Catherine Drabkin. In these intimate interiors, Drabkin continues her exploration of the nuances of everyday life and the "mystery of reality," using color and light as a means of meditation or reflection. Moments, brief and seemingly insignificant, transcend the mundane, "[a] glass bottle absentmindedly left on a kitchen shelf become[s] memorable to me through a combination of color sensations, a luminous quality, or the echo of a human presence. The exhibition title comes from Drabkin's own comments about her work, "this search is for the elusive moments of recognition when a place or shape of light brings from below consciousness a feeling or interior truth, creating connections from shapes and forms to turn the ordinary into a glimpse into the extraordinary."
In The Middle
15 East 71st Street, Suite 2B
New York, NY 10021

November 1, 2018 - December 31, 2018
Summer's Coming
15 East 71st Street, Suite 2B
New York, NY 10021

April 6, 2018 - May 25, 2018