101 Wooster Street
New York, NY 10012
By Appointment
212 463 0610

Also at:
Carolina Nitsch Project Room
534 West 22nd Street
New York, NY 10011

Carolina Nitsch specializes in drawings and editions, including prints and monotypes, multiples, photographs, artist books, and installations. We actively publish editions with a growing roster of international artists, ranging from traditional etching on paper or silkscreen to large installations. While we are a member of the IFPDA – The International Fine Print Dealers Association - our aim in publishing is to encourage the artist to explore new possibilities that stretch the boundaries of printmaking per se and thus we work with many different printers and fabricators to achieve the most innovative and original quality. Furthermore, we publish editions annually for institutions including the New Museum of Contemporary Art and the Whitney Museum of American Art.
Carolina Nitsch publishes editions in all media by internationally recognized contemporary artists. Founded in 2000 the gallery operates two spaces, in New York's Soho and Chelsea districts, where it features 6-8 exhibitions a year, often accompanied by fully illustrated catalogs. Nitsch is the principal dealer of the graphic oeuvres of numerous artists including Louise Bourgeois and Thomas Schütte. The gallery is also known to maintain a focused inventory of significant 1960's editions with an emphasis on minimal and conceptual art. Nitsch is also entrusted with producing annual sculpture editions for the New Museum of Contemporary Art and the Whitney Museum of American Art. Member of the IFPDA.
Works Available By:
Richard Artschwager
Louise Bourgeois
William Eggleston
Tracey Emin
Mary Heilmann
Jenny Holzer
Jasper Johns
Donald Judd
Anish Kapoor
Mike Kelley
Barry Le Va
Vera Lutter
Marilyn Minter
Wangechi Mutu
Bruce Nauman
Blinky Palermo
Ebony G. Patterson
Dieter Roth
Ed Ruscha
Juliao Sarmento
Carolee Schneemann
Thomas Schütte
Alyson Shotz
Franz West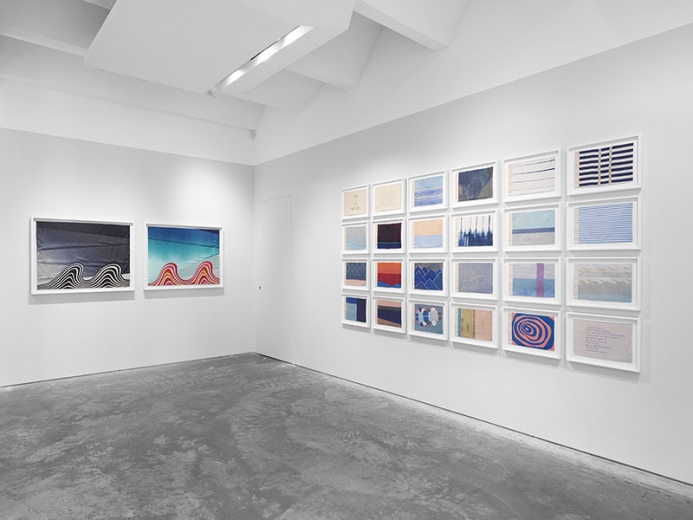 Current Exhibition
Louise Bourgeois, Tracey Emin, Katharina Fritsch, Mary Heilmann, Jenny Holzer, Anish Kapoor, Wangechi Mutu, Carolee Schneemann, Thomas Schütte
Spring Selection
534 West 22nd Street
New York, NY 10011

February 22, 2020 - April 30, 2020
Past Exhibitions
Barry Le Va
Sculptured Activities
534 West 22nd Street
New York, NY 10011

December 12, 2019 - February 15, 2020
Julião Sarmento
Undisclosed
534 West 22nd Street
New York, NY 10011

September 12, 2019 - November 16, 2019