47 Walker Street
New York, NY 10013
212 367 7474
Alexander and Bonin was established in 1995 by Carolyn Alexander and Ted Bonin with the primary purpose of representing and supporting the work of emerging, mid-career, and established international contemporary artists. Since its inception, the gallery has worked closely with museums and public institutions around the world and has established a reputation for a rigorous and diverse programme. In 1997, Alexander and Bonin moved to a three story building in Chelsea, and in 2016 moved to its new location at 47 Walker Street in Tribeca.
Artists Represented:
John Ahearn
Jonathas de Andrade
Matthew Benedict
Fernando Bryce
Michael Buthe
Carlos Bunga
Willie Cole
Roman Cochet
Eugenio Dittborn
Willie Doherty
Victor Grippo
Mona Hatoum
Diango Hernández
Emily Jacir
Robert Kinmont
Stefan Kürten
Jorge Macchi
Rita McBride
Ree Morton
Dalton Paula
Sylvia Plimack Mangold
Doris Salcedo
Paul Thek


Works Available By: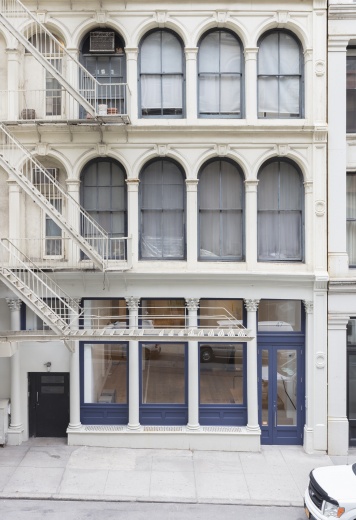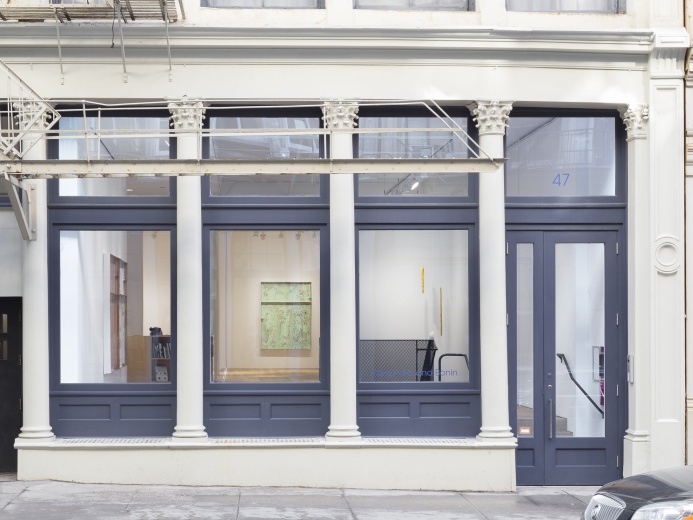 Online Programming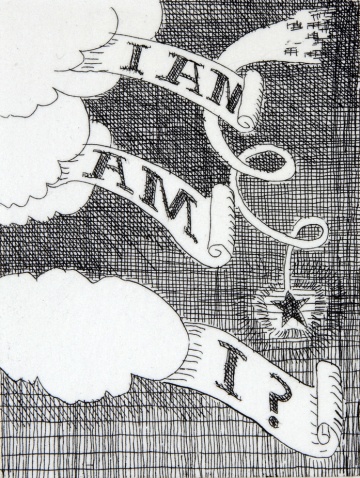 Current Exhibition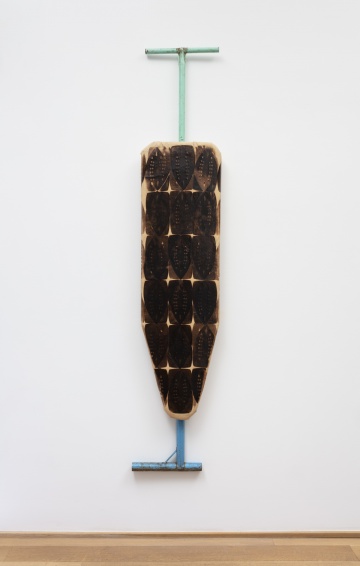 John Ahearn, Carlos Bunga, Michael Buthe, Roman Cochet, Willie Cole, Willie Doherty, Eugenio Dittborn, Emily Jacir, Robert Kinmont, Stefan Kürten, Jorge Macchi, Rita McBride, Ree Morton, and Sylvia Plimack Mangold
Index
April 16, 2021 - May 28, 2021
Past Exhibitions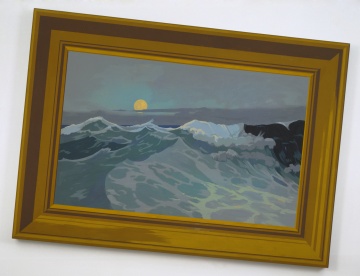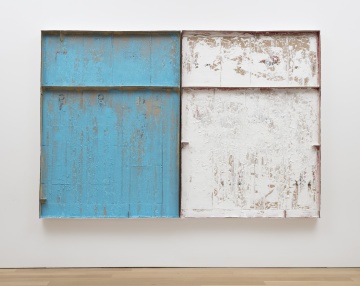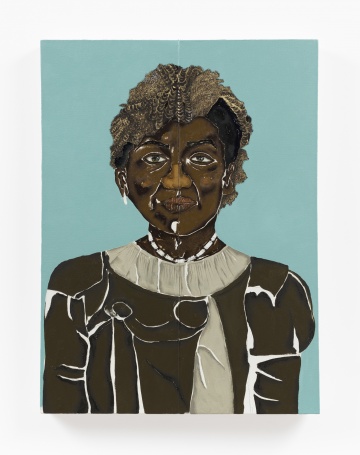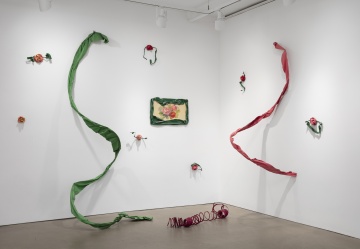 Ree Morton
For Kate
September 12, 2020 - March 13, 2021
For Kate, a 1976 installation by Ree Morton along with selected drawings from 1972-1976 are on view in the staircase gallery. These works were included in The Plant that Heals May Also Poison, a retrospective presented at ICA, Philadelphia, the Frances Young Tang Teaching Museum and Art Gallery, Saratoga Springs, and the ICA, Los Angeles over the past year.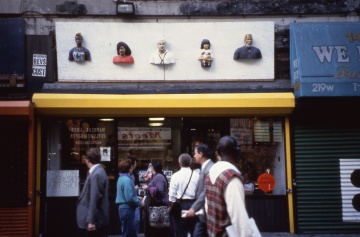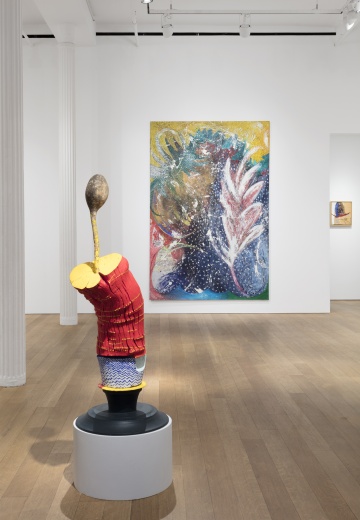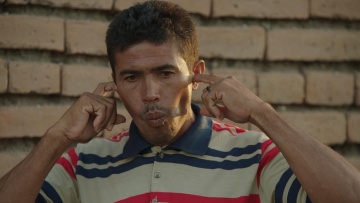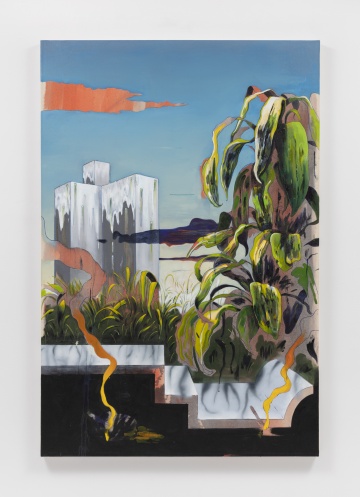 John Ahearn, Matthew Benedict, Carlos Bunga, Roman Cochet, Rita McBride and Sylvia Plimack Mangold
Winter Update
January 10, 2020 - February 22, 2020
Alexander and Bonin is pleased to announce Winter Update, a group exhibition with work by John Ahearn, Matthew Benedict, Carlos Bunga, Roman Cochet, Rita McBride, and Sylvia Plimack Mangold.
Fernando Bryce
The Decade Review
September 6, 2019 - October 26, 2019
Tandem: Sofia Hultén and José Antonio Suárez Londoño
September 6, 2019 - October 26, 2019
Tandem: Alejandro Cesarco and Tamar Guimarães
June 27, 2019 - August 16, 2019
Mary's New Home and other works
June 27, 2019 - August 16, 2019
Tandem: Grada Kilomba and Mounira al Solh
May 3, 2019 - June 22, 2019
Exposures
March 15, 2019 - April 27, 2019
Tandem: Gabriel Abrantes and Belén Uriel
March 8, 2019 - April 27, 2019
Roman Cochet
A dog named Robòt
January 11, 2019 - March 2, 2019
Stefan Kürten
The Prettiest Star
November 2, 2018 - December 22, 2018
Emily Jacir
La Mia Mappa
September 7, 2018 - October 27, 2018
Condo New York: Madragoa presents Draw a Line to Make a Landscape
June 29, 2018 - July 27, 2018
Gallery Laboratory
June 29, 2018 - August 17, 2018
Eugenio Dittborn
Pinturas Aeropostales Recientes
May 5, 2018 - June 23, 2018
Eugenio Dittborn
Cinco Bocetos Preparatorios para la Historia de la Música and El Crusoe
May 5, 2018 - June 23, 2018
Jonathas de Andrade
selected works from Eu, mestiço"
May 5, 2018 - June 23, 2018
Doris Salcedo
Prints 2003-2009
March 3, 2018 - April 21, 2018
Jonathas de Andrade
Eu, mestiço
March 3, 2018 - April 21, 2018