Wednesday, January 19, 2011 - 6:30pm
The panel discussion focuses on collecting art across eras, from Old Masters to Contemporary Art. Panelists address how they bring together work in both of these fields and how to look at collections of art that span many centuries.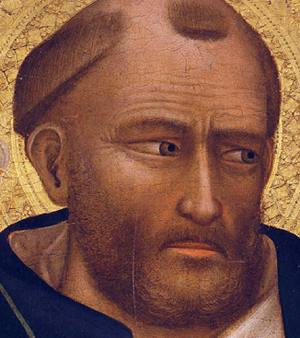 Bernardo Daddi, Saint Dominic (detail), circa 1342, tempera and gold leaf on panel.
Location
The Frick Collection
1 East 70th Street
New York, NY 10021
Moderator
Laurence Kanter
Lionel Goldfrank III Curator of Early European Art, Yale University Art Gallery
Panelists
J. Tomilson Hill
Collector
Philippe de Montebello
Director Emeritus, The Metropolitan Museum of Art