March 1-5, 2017
Park Avenue Armory
Park Avenue at 67th Street
New York City
Hours
Wednesday-Friday: 12 to 8pm
Saturday: 12 to 7pm
Sunday: 12 to 5pm
Admission
Single Day Ticket: 25$
Gala Preview
Tuesday, February 28, 2017
Gala Preview Tickets
Purchase online with
or call 212 766 9200 ext. 248.
All ticket proceeds benefit

Lead partner of The Art Show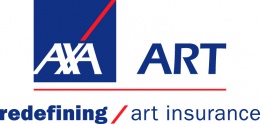 Organized annually by the Art Dealers Association of America (ADAA), The Art Show offers intimately scaled and thoughtfully curated presentations by the nation's leading fine art dealers, providing audiences a rich selection of works from the late 19th century through today.
All ticket proceeds benefit Henry Street Settlement, one of New York's most venerable social services organizations. AXA Art Americas Corporation has also returned for the sixth consecutive year as Lead Partner.