531 West 26th Street
New York, NY 10001
212 675 7490
Since 1997, Pavel Zoubok Gallery has exhibited the work of contemporary and modern artists with a particular focus in the fields of collage, assemblage and mixed media installation. From the outset, our program has combined modern and contemporary works in an effort to create a cohesive art historical and commercial context for collage and its related forms, spanning most of the major art movements of the postwar period. While the primary market has always been the driving force of our program, represented by a diverse group of gallery artists, we have always maintained an inventory of works by important proponents of the medium, including Hannelore Baron, Joe Brainard, Joseph Cornell, Al Hansen, Grace Hartigan, Ray Johnson, Jiri Kolar, Robert Motherwell, Louise Nevelson, Mimmo Rotella, Anne Ryan, Jacques Villegle and David Wojnarowicz.
Artists Represented:
Mary Bauermeister

Andras Borocz
Matthew Cusick
Vanessa German
Max Greis
Lisa Hoke
Don Joint
Thomas Lanigan-Schmidt
Lance Letscher
Charles McGill
Lisa Nilsson
Judy Pfaff
Javier Pinon
David Poppie
Mac Premo
Donna Sharrett
Stephen Sollins
Maritta Tapanainen
Mark Wagner
The Estate of Sarah Austin
The Estate of Barton Lidice Benes
The Estate of Buster Cleveland
The Estate of Robert Courtright
The Estate of Sari Dienes
The Estate of John Evans
The Estate of Ilse Getz

The Estate of Addie Herder
The Estate Clinton Hill
The Estate of Jerry Jofen
The Estate of Salvatore Meo
The Estate of George Schneeman
The Estate of May Wilson
Works Available By:
Joe Brainard

Ilse Getz
Grace Hartigan
Ray Johnson
Man Ray
Kay Sage
Jacques Villegle
Hannelore Baron
Joseph Cornell
Balcomb Greene
Jiri Kolar
Mimmo Rotella
Stella Snead
Charmion von Wiegand
Mary Bauermeister
Marietta Ganapin
Al Hansen
George Hugnet
Robert Nickle
Anne Ryan
Lenore Tawney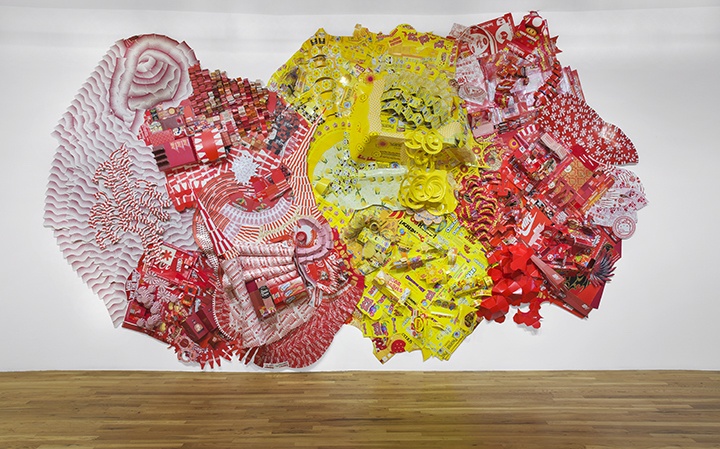 Current Exhibition
George Schneeman
Going Ape
531 West 26th Street
New York, NY 10001

September 12, 2017 - November 4, 2017
Past Exhibitions
Conrad Marca-Relli and Robert Nickle
531 West 26th Street
New York, NY 10001

May 24, 2017 - July 7, 2017
Matthew Cusick and Diane Samuels
Crosscurrents
531 West 26th Street
New York, NY 10001

April 13, 2017 - May 20, 2017
Masterclass: A Survey Of Work From The Twentieth Century
531 West 26th Street
New York, NY 10001

February 28, 2017 - April 8, 2017
Robert Courtright
Many Moons
531 West 26th Street
New York, NY 10001

January 18, 2017 - February 18, 2017
May Wilson
Snowflakes
531 West 26th Street
New York, NY 10001

December 8, 2016 - January 14, 2017
Vanessa German
i am armed. i am an army.
531 West 26th Street
New York, NY 10001

October 20, 2016 - November 30, 2016
Mark Wagner
I'm Mark Wagner and I Approve This Message
531 West 26th Street
New York, NY 10001

September 8, 2016 - October 15, 2016
Curated by Mac Premo
Purchase Power
531 West 26th Street
New York, NY 10001

September 8, 2016 - October 15, 2016